Ever since my ankle surgery, my left foot is a tad bigger than it used to be.  It isn't a different shoe size, but some of the things that used to fit and be comfortable aren't anymore.  One of the victims: my rain boots.  
So now I need a new pair.  BUT they need to be comfortable.  I'm still only able to wear a heel for an hour or two before my ankle swells up and so spend most of my time in Merrells, Eccos, Keens, and other comfy brands.  Pretty much I have gone from a girl who wore heels with everything - to a girl who wears hiking sandals.  So, lets talk rainboots!  
I need them to be comfortable and I want them to be cute.  Does anyone have a pair or brand they love?  I'm thinking about these: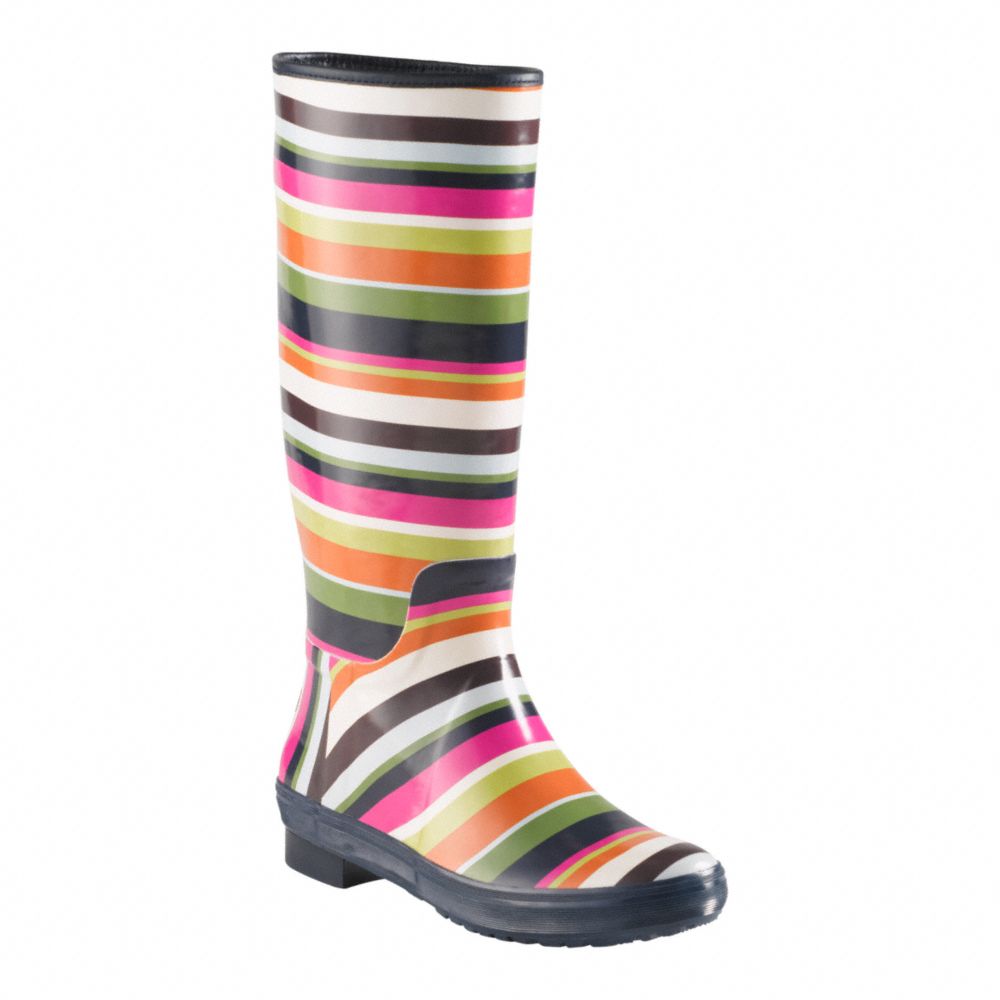 1) Pammie by Coach
2) Hunter Original in Lilac
3) Zudora Lace Up (from Target - and by far the cheapest option)
4) Bean Wellies in Signature Plaid
5) Keen Palmero Boot (certainly not the cutest but I know Keens are super comfortable - they are on the list of brands my doctor recommended I wear for the first year after surgery)
Any other options out there?